Family & Juvenile Law, Criminal Defense and Personal Injury Attorneys in Omaha, Nebraska


We understand how precious family is. Our family-run law firm will be there for your family when you encounter life's roadblocks.
As a father-daughter-duo who has made a great impact on our community through litigation, we know how much your family means to you. They're everything, right? And sometimes they can even feel like they're all you've got. That's why it's so important to us to reach a solution that aligns with your best interest as quickly as possible. It's our honor to fight for you and — consequently — the people you love.
It's normal for clients to be concerned or feel scared and anxious. We know what steps to take to put their minds at ease."
Jill M. Abrahamson, Attorney
Meet the Team
Hugh I. Abrahamson
Attorney at Law
Attorney Hugh I. Abrahamson started practicing law in 1985. He earned his J.D. from Creighton University School of Law in Omaha, Nebraska just two years prior and received his bachelor's from the University of Nebraska-Lincoln before that. One of his key strengths is litigation. If your case has to go to court, he won't back down. He thoroughly enjoys working with his daughter to help families throughout their community.
Jill M. Abrahamson
Attorney at Law
Attorney Jill M. Abrahamson joined the Abrahamson Law Firm in 2013. After receiving her Bachelor of Arts in literature from the University of Nebraska-Omaha, she earned her Juris Doctor from Golden Gate University School of Law in 2000. She's admitted to three bars, including the states of California, New York, and Nebraska. Spending time with her dad is her favorite part of her job, aside from guiding families to healthier, happier futures!
She handled my case with the most care and I would definitely hire them if I ever needed a lawyer again.
Jill made calls to check on my son's well-being frequently. Jill is a very compassionate attorney.
I felt welcomed and was always treated politely at your office. The fact that you offer assistance in Spanish is incredibly important to me and I thank you for understanding how important that is for our community.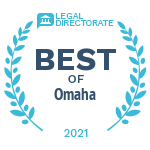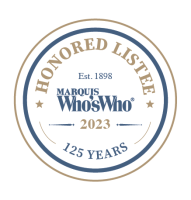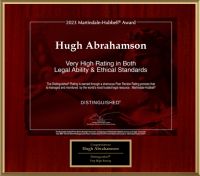 We're prepared to go the distance for you.
Settlement or trial, we won't back down.
Without a doubt, life is known to throw a few curve balls every now and then. When it does, we have the expertise you need to step up to the plate and go to bat for you. If a separation, divorce, or matters involving your children have caused the shape of your family to change, we're in your corner to see you through. If you've been accused of a crime, our job isn't to judge. Our goal is to fight for the best possible outcome. When a personal injury has you down, we're ready to seek full compensation.
Experiencing difficult situations can cause emotions to be on edge. Sometimes, the circumstance can pose frightening life alterations. Dealing with the what-if's of child custody laws, a DUI/DWI charge, or figuring out how to recover from an accident aren't issues you should be facing alone. We're here to protect your rights, defend your freedom, and fight for justice - whatever it takes. In other words, if we need to litigate, we will. This father-daughter team of attorneys is here for you.