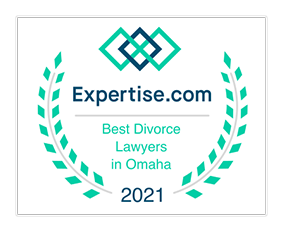 Father-Daughter Team of Advocates
When going through a divorce, a lot must be taken care of. You want to make sure your property, assets and financial future are all protected as you end your marriage. If children are involved, custody and child support become important issues to address as well. As you make these decisions, you need a lawyer on your side to protect you and your children as you move through this important life transition.
Serious in its own way, having a criminal accusation brought against you is scary and overwhelming. With a long and sometimes convoluted legal process, you need an attorney to advocate for you at every step as you face this accusation, especially if it is for a serious offense.
At Abrahamson Law Office, family law and criminal defense are our specialty practice areas. We are committed to bettering the lives of those in our community and surrounding areas.
We offer family law services in areas including:
Divorce

Child support

Child custody

Legal separation
Our criminal defense services include:
DUI and DWI

Orders of protection

Homicide

Fraud
We are able to defend clients in the county, district, and federal court.
Our Attorneys
With their 45-plus combined years of experience, you can have confidence in lawyers Hugh I. Abrahamson and Jill M. Abrahamson at Abrahamson Law Office. They are familiar and knowledgeable in these practice areas, and they can help you understand the most complicated legal processes. As a father and daughter team, they handle all aspects of the firm together. They will be with you personally at every step, helping you explore all available options and giving you sound legal advice. Each case is unique, and they will help you find the solution that works best for you.
In both of these practice areas, you need a knowledgeable and personable lawyer who is ready to advocate for you in your unique case or circumstance. Whether you are facing a criminal charge or going through a divorce, we at Abrahamson Law Office will treat you with respect and compassion and advocate for you during these emotional and frightening moments in your life.
Get In Touch Today
At Abrahamson Law Office, our service is personable and friendly, we are invested in our clients, and we are dedicated to representing you in your family law and criminal defense matters. We offer an initial in-office consultation at no cost.
Located in Omaha, Nebraska, Abrahamson Law Office represents clients throughout the metropolitan Omaha area, including Sarpy, Washington, and Lancaster counties.
Let our family take care of you and your family. Contact us today to schedule a consultation so we can begin working on your case.